Our Concrete, Brick & Paving Services
When we look at various building and renovation tasks there is often the need to have pavers lifted, bricks taken out or concrete removed in order to have work performed. Whether it be for new pergola posts to be installed, footings excavated for a new extension, fencing supports, a structural column to be put in place or trenching for electrical conduits to be placed under ground, our paving contractors SA can get the job done right.
New Paving Work
Creating attractive outdoor living spaces can entail such materials as decorative paved paths or stamped concrete paving drive ways, a paving service we also offer to our clients in Adelaide. If we look at a much larger style of project such as a home extension, multi storey building or new garage there is large amount of concrete which gets installed on the ground to support the new paving structure and make way for a trafficable surface.
External walls can be created out of many materials today, but you will find that majority of properties will still opt for brick work on the external lining of a wall.
Commercial Paving Projects
Commercial paving projects in Adelaide SA such as warehouses, high rise apartments, multi storey office blocks and storage facilities can be constructed in fast time frames with the use of tilt up concrete slabs. Our paving services are second to none. We get the paving job done fast and to budget. Talk to use about free quotes on quality paving services.
These large panels are manufactured predominantly off site and craned into position (as seen in image) once delivered to site. The advantage of this is fast build times at a reduced labour rate. Once installed the concrete panels can be painted and finished off with items such as doors and windows creating a sleek finish in quick periods of time.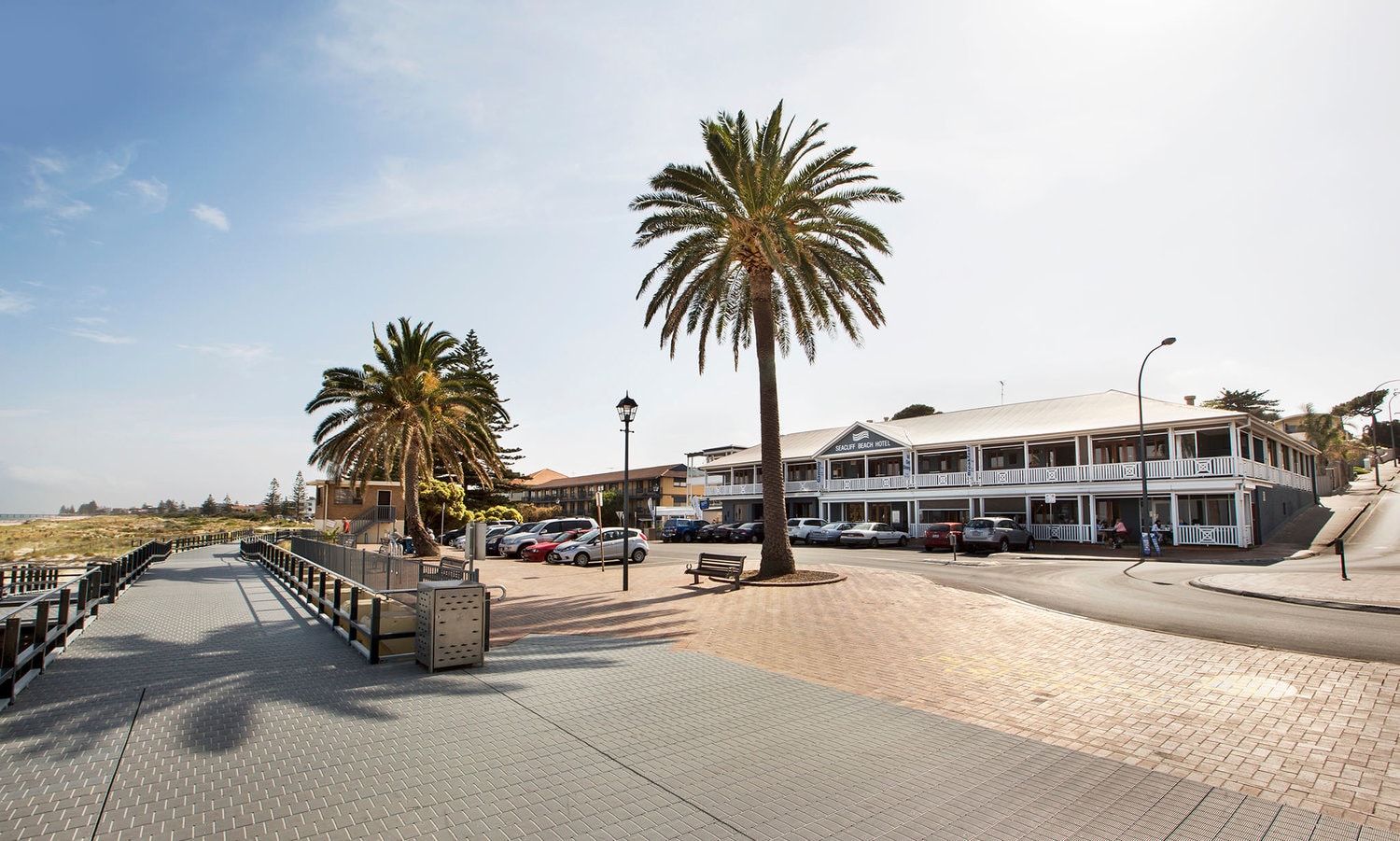 Paving Repair Work
Ground movement and flooding are some of the more common reasons we are engaged to reinstate pavers and concrete using our paving services. Whether it be directly by the client themselves or an insurance company the scope of work can be very minor through to quite in-depth processes required to get the ground back to a stable condition in order to ensure the new materials will not move again.
If we are employed for a new gas main installation where a section of drive way may need to be cut up in order to get the new copper pipe over to the building our concreters will attended once the plumbing work has been completed and have this made good. It is vital that a task such as this is performed correctly as the drive way is taking vehicular traffic and needs to be reinforced to ensure the concrete will not sink or crack.
We also offer a driveway paving and car parks paving experts service. Paving repairs including brick paving in the Adelaide Hills, garden design paving, concrete pavers, retaining walls, and clay pavers, all for Adelaide SA residents and business owners.
Paving Renovation Projects
Bathroom, Kitchen, Laundry and Commercial paving renovations often require the cutting up of the whole concrete slab or maybe just a portion. This is typically for the introduction of a new toilet to the room or moving around of various fixtures such as kitchens and basin waste pipes. Removing the concrete is typically done by one of our labourers and over seen by the building supervisor for the project. It is the reinstatement of the concrete that then must be done by professional paving services. Tasks such as termite protection, moisture barriers and reinforcement bars are all crucial tasks which will make sure a concrete slabs integrity remains for many years to come.
Ensuring your pavers, bricks, concrete or clay pavers perform to its intended task is our priority for all our customers with our paving service. If you need help with any type of paving project no matter how large or small, our Adelaide paving contractors can help. Free quotes available on request for Adelaide residents and businesses. Our paving contractors with many years experience in Adelaide paving will get the job done right.