Often looked upon as a main focal point in any home or business it's a room which many hours are spent and therefore having a kitchen which is functional and beautiful is many people's main objective in a property.
There is a common misconception that a kitchen renovation Adelaide will cost a huge sum of money and people feel that it is unobtainable, but that's where we do things differently at the Mayfair Building Group Pty Ltd. There are small things which can be done to the build of a new kitchen build which will not cost the earth and still give a new look and of course there are things which can be done that may cost a lot but will certainly give your kitchen that wow factor making it a centre piece of your property.
What Are Your Kitchen Design & Renovating Options?
Kitchen Renovations & Remodelling
Probably the more common option for new counter tops is to have them finished in a laminate product. There are hundreds of different colours and patterns which you can choose from and the material is hard wearing and long lasting. Another benefit is the cost is at the entry level for bench tops.
Middle of the range composite stone is a step up from laminated bench tops. This material gives the look and feel of stone bench tops without the cost of real stone bench tops.
Marble/Stone/Quartz bench tops. These high-end bench tops are at the top of the price range and truly set off a kitchens counter tops with a real feeling of luxury. (as seen in image)
Utilising The Best Kitchen Doors
Melamine comes in a wide range of colours and patterns that can be applied to your doors. This is at the entry level of finishes for doors, but also comes in one of the larger ranges of finishes and patterns making it a very popular choice for many people.
2 pack painting provides a high-end looking gloss finish to your doors and is a more robust finish at the mid-range of pricing.
Shaker doors are at the high end of finishes and styles. These doors are the most expensive but give a high luxurious appearance. These doors are a must have for any high-end kitchen renovations Adelaide, South Australia.
Hinges and runners
Standard hinges and runners are at the entry level for a kitchen design make over and operate through the manual opening and closing motions.
After we have considered how the overall feel and look of your high quality Adelaide kitchen and how it's going to be designed there are other details which should be considered such as the style and types of appliances on offer, the options seem almost endless for the best kitchen renovations Adelaide, South Australia. Our team of creative kitchen designers can then work on a quote for the kitchen process in 2020. We also offer bathroom renovations Adelaide, South Australia here.
Appliances, there's too many to choose from:
Cook Tops And Ovens For Kitchen Renovations Adelaide
These cook tops or ovens come in both electric and gas fuel options. Depending on your access to natural gas some options may be limited to electricity, but with the introduction of induction style cook tops you may be pleasantly surprised just how well these new products heat your food.
Tapware Brands & Fittings
Manufacturers such as Rheem, Billi, Hydromix, Insinkerator and Zip (as seen in the image) all offer various styles of tapware and offer various capacities of delivery depending on the requirement of the unit.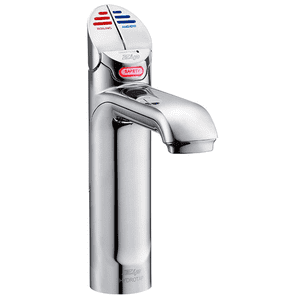 Kitchen Range Hoods
Everyone enjoys a cooked meal but it's important to also remove the odours or smoke from the kitchen at the same time. There are many renovating options on the market today which will remove the smells and vapours. Depending on your circumstances some range hoods will offer charcoal filters which mean you do not have to directly vent the exhaust to atmosphere from your new kitchen.
Exhaust Fumes & How To Deal With Them
Other products will allow the exhaust fumes to ducted to atmosphere allowing for all the unwanted smells etc to expelled straight to outside of the home. You will see a variety of styles of rangehoods some will slide out from your overhead cupboard's others will be freestanding canopies and will have a shroud over them mounted to the wall and then go up into the ceiling space and through the roof. This is a consideration for any kitchen renovation Adelaide.
Norwood Kitchen Renovation
Get In Touch - Mayfair Building Group Pty Ltd - Renovations In Adelaide