Often looked upon as a main focal point in any home or business it's a room which many hours are spent and therefore having a kitchen which is functional and beautiful is many people's main objective in a property.
There is a common misconception that when a kitchen is going to be renovated that it will cost a huge sum of money and people feel that it is unobtainable, but that's where we do things differently at the Mayfair Building Group.  There are small things which can be done to a kitchen which will not cost the earth and still give a new look and of course there are things which can be done that may cost a lot but will certainly give your kitchen that wow factor making it a centre piece of your property.
What Are Your Renovating Options?
Counter Tops:
Probably the more common option for new counter tops is to have them finished in a laminate product. There are hundreds of different colours and patterns which you can choose from and the material is hard wearing and long lasting.  Another benefit is the cost is at the entry level for bench tops.
Middle of the range composite stone is a step up from laminated bench tops. This material gives the look and feel of stone bench tops without the cost of real stone bench tops.
Marble/Stone/Quartz bench tops. These high-end bench tops are at the top of the price range and truly set off a kitchens counter tops with a real feeling of luxury. (as seen in image)
Custom bench tops. Occasionally a client will request a custom-made bench top.  For example, on a recent project a client wanted a piece of natural timber used as their counter top, this gives a unique look and a real stand out focal point for the whole home.
Kitchen Doors
Melamine comes in a wide range of colours and patterns that can be applied to your doors. This is at the entry level of finishes for doors, but also comes in one of the larger ranges of finishes and patterns making it a very popular choice for many people.
2 pack painting provides a high-end looking gloss finish to your doors and is a more robust finish at the mid-range of pricing.
Shaker doors are at the high end of finishes and styles for a kitchen. These doors are the most expensive but give a high luxurious appearance.  These doors are a must have for any high-end kitchen renovations Adelaide.
Hinges and runners
Standard hinges and runners are at the entry level for a kitchens make over and operate through the manual opening and closing motions.
At the higher end products from Blum will give you the motionless feeling of doors and drawers opening and closing with the minimal of effort required by the user, a must have addition to any high-end kitchen renovations Adelaide.
After we have considered how the overall feel and look of how a kitchen renovations Adelaide is going to be designed there are other details which should be considered such as the style and types of appliances on offer, the options seem almost endless for renovations in Adelaide.
Appliances, there's too many to choose from:
Cook Tops And Ovens When Renovating
Possibly one of the most important decision you will make when selecting your kitchens appliances is what brand or fuel source will your appliances be of?  Manufacturers such as Miele, Smeg and Bosch offer nice entry level and high-end appliances.
These cook tops or ovens come in both electric and gas fuel options.  Depending on your access to natural gas some options may be limited to electricity, but with the introduction of induction style cook tops you may be pleasantly surprised just how well these new products heat your food.
Kitchen Tapware
Today many kitchens will use a mixer or lever style of tapware and some sinks may even incorporate filtered water tap.  Mixer style taps come in basic entry level styles of around $120 and can vary up to well over $1,000 when we start looking a fancy spray arm style mixers.  Another nice touch to add to any kitchen especially a commercial work place is a boiling, sparkling and chilled water unit.
Tapware Brands
Manufacturers such as Rheem, Billi, Hydromix, Insinkerator and Zip (as seen in the image) all offer various styles of tapware and offer various capacities of delivery depending on the requirement of the unit.
Kitchen Range Hoods
Everyone enjoys a cooked meal but it's important to also remove the odours or smoke from the kitchen at the same time.  There are many renovating options on the market today which will remove the smells and vapours from your kitchen.  Depending on your circumstances some range hoods will offer charcoal filters which mean you do not have to directly vent the exhaust to atmosphere.
Exhaust Fumes
Other products will allow the exhaust fumes to ducted to atmosphere allowing for all the unwanted smells etc to expelled straight to outside of the home.  You will see a variety of styles of rangehoods some will slide out from your overhead cupboard's others will be freestanding canopies and will have a shroud over them mounted to the wall and then go up into the ceiling space and through the roof.
Sinks
Stainless steel sinks are still very popular, and it is what majority of households will have installed either with a singe bowl or double bowl and with a left- or right-hand drainer.  More higher end kitchen designs may incorporate an under bowl mounted sink which leaves a more seamless appearance from the top.
The material which these sinks can be made from are either stainless steel or ceramic.  When a sink is mounted underneath the drainer will commonly be then be incorporated into the bench top which is made from either composite stone or marble.  As trends continue to grow in the kitchen market, we are seeing a strong growth towards under mounted sinks.
Dishwashers
No one likes cleaning the dishes BUT finding a good quality dish washer can be a challenge.  In our experience we have found that manufacturers such as Asko, Gorenje (as seen in the image) and Meiko have a good reputation in the market for producing a large range of dishwashing products which suit all budget types.  Dishwashers can be installed so that they are exposed, and you can see them as part of the kitchen or integrated where a piece of the door panelling is fixed to the front, so it is blended into the kitchen and not so much of a stand out item.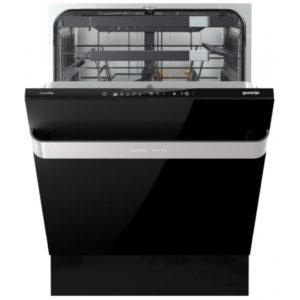 Today dishwasher manufacturers have managed to make their products almost whisper quiet and very energy efficient allowing for less demand on the property's utility bills.  Depending on your requirements some products are specifically designed to only clean glasses or dishes and then you can combination style washers.
Each one of our kitchens is custom made to suit each individual situation so no one kitchen is ever the same.  We come out to site and discuss your requirements and how you would like everything to function in the room.   Once we have agreed on a layout a drawing is put together for your approval and sign off.  All our cupboards are made from commercial grade materials which last for many years and can handle the toughest of environments.
When completed in the factory the cupboards and bench tops are carefully installed onsite and adjusted to suit your layout providing a fully customised kitchen.  All doors and drawers are fully adjustable so over time if anything moves in the home the hinges and runners and be adjusted to compensate.
If you are thinking of upgrading your kitchen speak us today about how we can help you get your dream kitchen without breaking the bank, at the Mayfair Building Group we are here to listen to you and help you create your ideas.
Norwood Kitchen Renovation