Last Updated on
Renovating your home can be a stressful time for homeowners and their families. Often, it can cause more stress than if you were to build a new home from scratch, especially if you remain in the house throughout the entire project.
Though renovations can take a significant financial and emotional toll on you, much of the stress can be eliminated by ensuring you and your contractor are on the same page from the get-go.
Here are 5 things to ask your builder before embarking on a home renovation:
What's The Time Line?
Knowing your estimated start and end dates of your project is not enough. Set up a schedule of outlined tasks and each component of the project to give you a clear picture of deadlines and sequencing. For instance, when renovating your kitchen, a detailed schedule is crucial. The lead times of the cabinets signify the start date of the project, at which time sub-contractors need to be deployed.
An extension starts with knocking down walls, building foundations, and constructing the walls and ends with adding the roof and finally, installing interior and exterior wall cladding. An organised and time-oriented builder will have already created a run sheet of essential dates in order of occurrence so ask for a copy of this before giving the company the green light.
Use the timeline your builder has supplied you with as your renovation bible. Keeping on top of each project component means you'll know if your project is running on time and ensures you won't be out of pocket for a delay that's out of your control.
What Measures Will You Take To Protect My Existing Property From Damage?
Knocking down walls can be a messy task, and with open plan living becoming more of a phenomenon, the above question is more relevant now that ever. A good builder will minimise the spread of dust from demolitions by taping plastic sheets to the walls, ceiling and floor.
Before you begin renovations, make sure you double-check with your builder that they will take the necessary steps to ensure you don't come home one day to find your lower level flooded or your house covered in dust.
What Will Be Our Main Form Of Communication?
When you're spending a great deal of money on a renovation project, transparency between you and your builder is critical, which is why it's you need to agree on a pre-determined form of communication from day dot.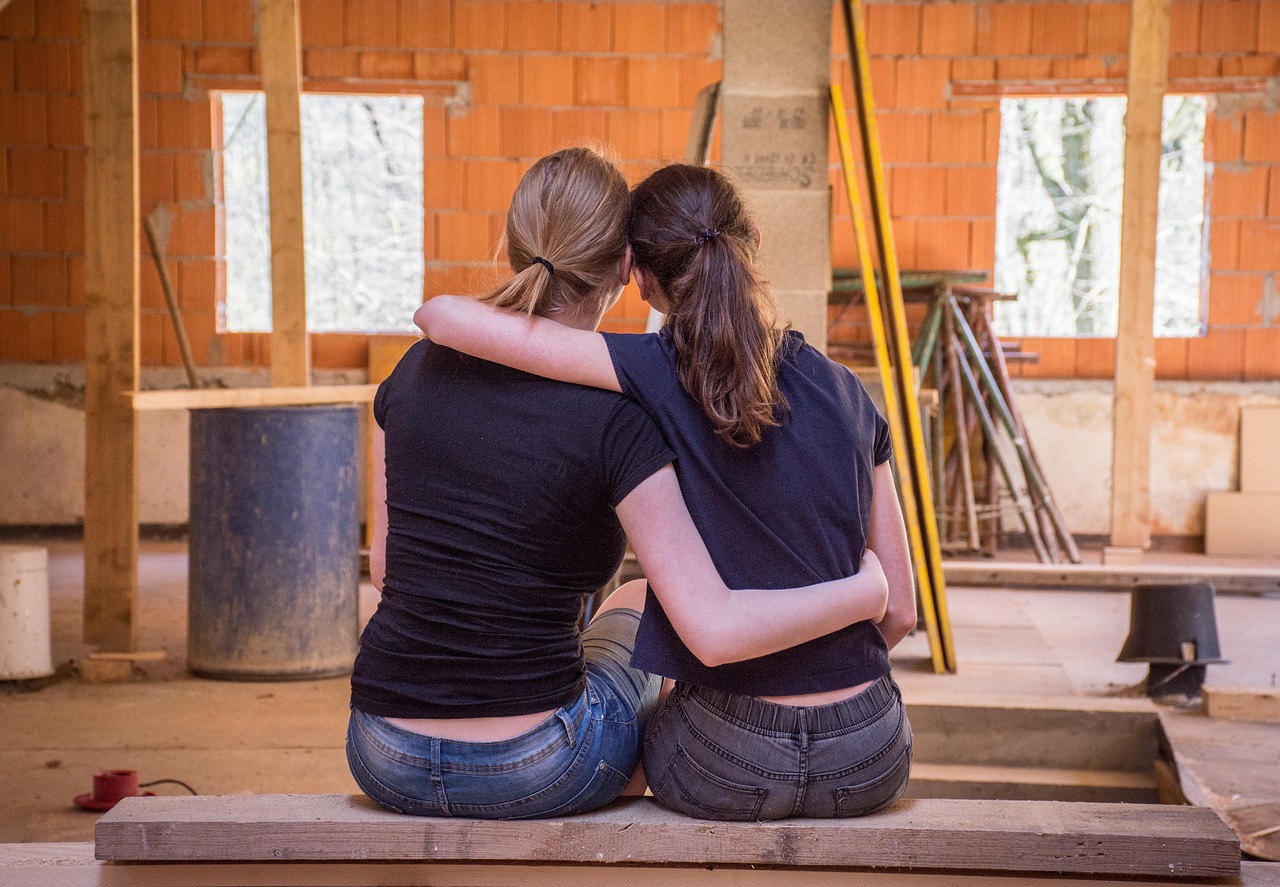 In the age of digitalisation, there are many efficient ways to communicate with builders, so don't be surprised if they ask you to join cloud-based communication tools like BuilderTREND. Though you may not be as tech-savvy as some, you might be surprised at how easy these types of software make communication between you and your builder.
Other builders might send daily or weekly summaries to your pre-selected email address, organise a weekly work-in-progress meeting on-site or simply give you a call to debrief on the day's proceedings.
Whichever way a builder prefers to communicate with you, a great builder will be open to discussing techniques that suit you best. So, have this conversation with them to save future frustration.
Is There Anything About My Project That Concerns You?
No matter how extensive or minor a renovation is to be, there will always be certain areas of the project a builder will want to keep a close eye on. Before the renovation kicks off, ask your builder what areas of the project they foresee an issue with, to minimise the risk of inflated costs during project completion.
Sit down with your builder and jot down some worst-case-scenario figures to work out the possibility of what could lie ahead. Doing this may uncover some possible astronomical costs that you wouldn't be able to afford if these potential problems were to become a reality.
Is Your Builder Insured?
The last but indeed not the least important question to ask your builder is, are you insured? Renovations can be extremely risky in more ways than one, but a reputable builder will be sure to cover your bases in the unlikely case that something were to go wrong. It's crucial to ask your builder if they've insured your house for the renovation itself, your existing home and the contents
within your home. And don't just ask if they're insured, check the relevant documentation to support their assurances!
If they're not insured, the next step would be to call your home and contents insurer to make sure you're covered for issues on your end. Double-check that your insurance covers theft, storm, public liability, contents and water damage.
Renovating your home can be stressful, but it doesn't have to be a nightmare. In fact, if you cover your bases before choosing a builder, it can be a very gratifying experience. Remember to maintain communication with your prospective builder, ask questions, don't pick the first builder you speak to and get some comparative quotes. You can't turn back the clock, but you can take extra precautions before you sign on the dotted line.